ANTIQUES FOR SALE - - POSTERS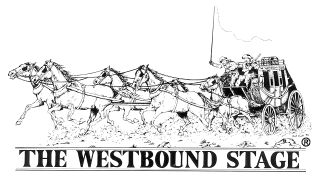 All of these items are 100% AUTHENTIC. If you are not satisfied, your money will be refunded.
TO ORDER: Email gojimbartz@hotmail.com or Call: (760) 728-3805
Contact Us with questions or for more information on these items






Wells Fargo & Co.'s Express Saturn Money Order Poster, c1880.


This poster is similar to the one on page 19 in "Company Property . . .", except much older, more ornate, and precise in its lettering and presentation of the planet. It offers Money Orders in various denominations that are "payable at over thirty thousand places," (not only at company offices, but at banks, stores, and railroad stations).

Few collectors have a Wells Fargo advertising poster in their collections, because so few posters have ever surfaced. Even fewer have been offered for sale in the market-place. They are real artworks from a bygone era, artworks which were destroyed as the newer versions replaced them.

This poster is in pristine condition -- it is mounted and framed with acid-free mats and museum-quality UV protective glass. The colors are vibrant. The poster itself measures about 11" x 14", and the frame measures 18" x 21". It demands and captures your attention. It makes a stunning addition to any Wells Fargo & Co's Express display.

$8,500, or best offer.










Wells Fargo & Co.'s Express "Golden Gate" Poster, c1892.

This colorful poster announced the sale of the company's new Series E Money Orders. It pictures the sailing ships and steamers passing thru the Golden Gate, while a smoking steam engine rolls down the track.

ONLY TWO of these posters have ever surfaced, and this one is the better of the two. It has been professionally mounted and framed in acid-free mats and museum-quality glass. A near-unique Wells Fargo advertising poster for your collection! The poster measures 10-1/2" by 14-1/2". The frame measures 18" x 21".

$9,500, or best offer.


Alternate view:
Stereograph: Golden Gate & Telegraph Hill, c1909

Wells Fargo & Co. Express Standing Reward Poster, 1912.


Standing rewards of $300 for information leading to the arrest and conviction of highwaymen were offered as early as 1877.

Three hundred dollars in 1877 were worth about $6,000 in today's currency.

Standing rewards drastically reduced the need to print reward posters for individual highwaymen. This poster is in its ORIGINAL FRAME and WOOD BACKING! Install eyelets and wire, then hang on the wall in your den. Note the stains in the right and lower-right margins.

HOWEVER -- the shadow is the photographer, and NOT part of the poster!

This is the poster that is pictured in "Company Property . . ." on page 107.

$950 or best offer.


Need more information? Try these:
Historic Photos of Outlaws of the Old West
REWARD
YOUR MONEY IS WISELY INVESTED
"Wells Fargo & Co's Express" is the most romanticized company in the West.

OUR SALE ITEMS ARE 100% AUTHENTIC!
Authentic "Wells Fargo" antiques will always increase in value.
Fakes will always be junk.

CONTACT US by Email: gojimbartz@hotmail.com
or by Phone: (760) 728-3805
© Copyright 2015 The Westbound Stage® - All rights reserved.