ANTIQUES FOR SALE - - RAILROAD & TELEGRAPH ITEMS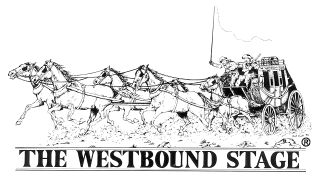 All of these items are 100% AUTHENTIC. If you are not satisfied, your money will be refunded.
TO ORDER: Email gojimbartz@hotmail.com or Call: (760) 574-0599
Contact Us with questions or for more information on these items






Railway Express Agency Messenger's Kit Box, c1930.
Kit boxes were used by express messengers from the early days of Wells Fargo. See the book, "Company Property . . .", page 139, and study the myriad items that were needed in the course of a day's business. By the 1930's, the size had diminished notably, as seen here. No longer was space needed for a shot gun, a lantern, or oak rollers.

Recently, one of these same kit boxes was mistaken for a treasure box on one of the Pawn reality TV shows. Like-new condition, this was purchased years ago from a retired REA messenger. Some hardened sealing wax in the bottom of the box. Measures 9-1/2" x 12" x 9" high.
$850 or best offer.

Other types of toolboxes:
Gunmaster Wooden Toolbox & Gun Cleaning Kit
Hornady Teddy Roosevelt Box

Railroad Train Order Case.
These wood and metal cases held the train order blanks, which were interleaved with carbon papers. Each shelf was stacked with a specific number of blanks. The minimum stack was for four copies -- one each for the dispatcher, station agent, engineer, and conductor.

Station agents would pound out train orders on the "train order mill," which was an "all-caps" typewriter.

This train order case measures 9-1/2" high by 10-1/2" wide by 12-1/2" deep. These are seldom seen, but one is a "must" for a collector of railroad depot items.

$350 or best offer.

More information about Railroad Depots:
The American Train Depot & Roundhouse






Western Union Telegraph Forms Box, c1900.
This box held the blank forms used by the public to fill out various telegrams. The station agent would then use the "telegraph key" to transmit the message. A blue-and-white enamel sign is always on the front of these forms boxes, but occasionally, one sees just the sign for sale. Excellent condition. Best one known. Measures 4" x 10" x 9" high.
$800 or best offer.

About the telegraph:
The Telegraph: A History of Morse's Invention and Its Predecessors in the United States
Western Union and the Creation of the American Corporate Order, 1845-1893

Hotel Vancouver China. This demitasse cup, and two small plates, are Royal Doulton English bone china. They were purchased years ago at the Hotel Vancouver, in British Columbia. The original Hotel Vancouver was built by the Canadian Pacific Railroad at its western terminus. At one time, the Canadian National Railroad bought the hotel, and this china sports the similar logo of the "Queen Elizabeth" pattern of the corresponding Canadian National Railroad china. Extra-fine condition.
$150 or best offer.


Great books on Railroad Dining China:
The Official Guide to Railroad Dining Car China
Dining on Rails - An Encyclopedia of Railroad China
Fred Harvey Houses of the Southwest [Images of America Series]
From the Dining Car: The Recipes and Stories Behind Today's Greatest Rail Dining Experiences
Dining By Rail: The History and Recipes of America's Golden Age of Railroad Cuisine
Dinner in the Diner: Great Railroad Recipes of All Time

Telegraph Sounder. These classic aluminum and brass J.H. Bunnell telegraph sounders clicked away the hours in thousands of railroad depots and telegraph offices throughout the USA for decades. "N.Y.R.S. 2884 Inspected" is stamped on the bottom. Perfect working condition.

$250 or best offer.

Links about telegraphy:
The Telegraph: A History of Morse's Invention and Its Predecessors in the United States
Western Union and the Creation of the American Corporate Order, 1845-1893
REWARD
YOUR MONEY IS WISELY INVESTED
"Wells Fargo & Co's Express" is the most romanticized company in the West.

OUR SALE ITEMS ARE 100% AUTHENTIC!
Authentic "Wells Fargo" antiques will always increase in value.
Fakes will always be junk.

CONTACT US by Email: gojimbartz@hotmail.com
or by Phone: (760) 574-0599
© Copyright 2015 The Westbound Stage® - All rights reserved.