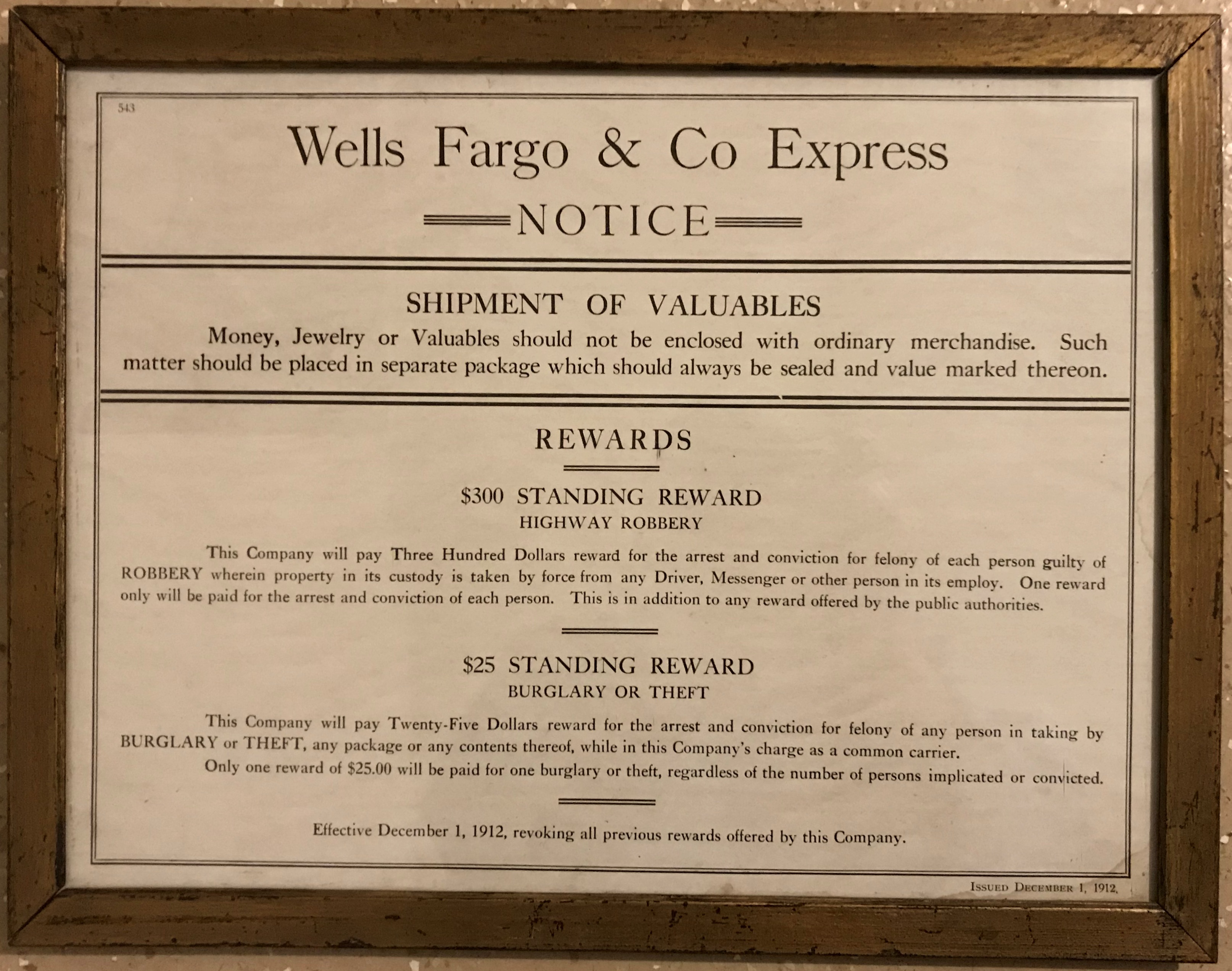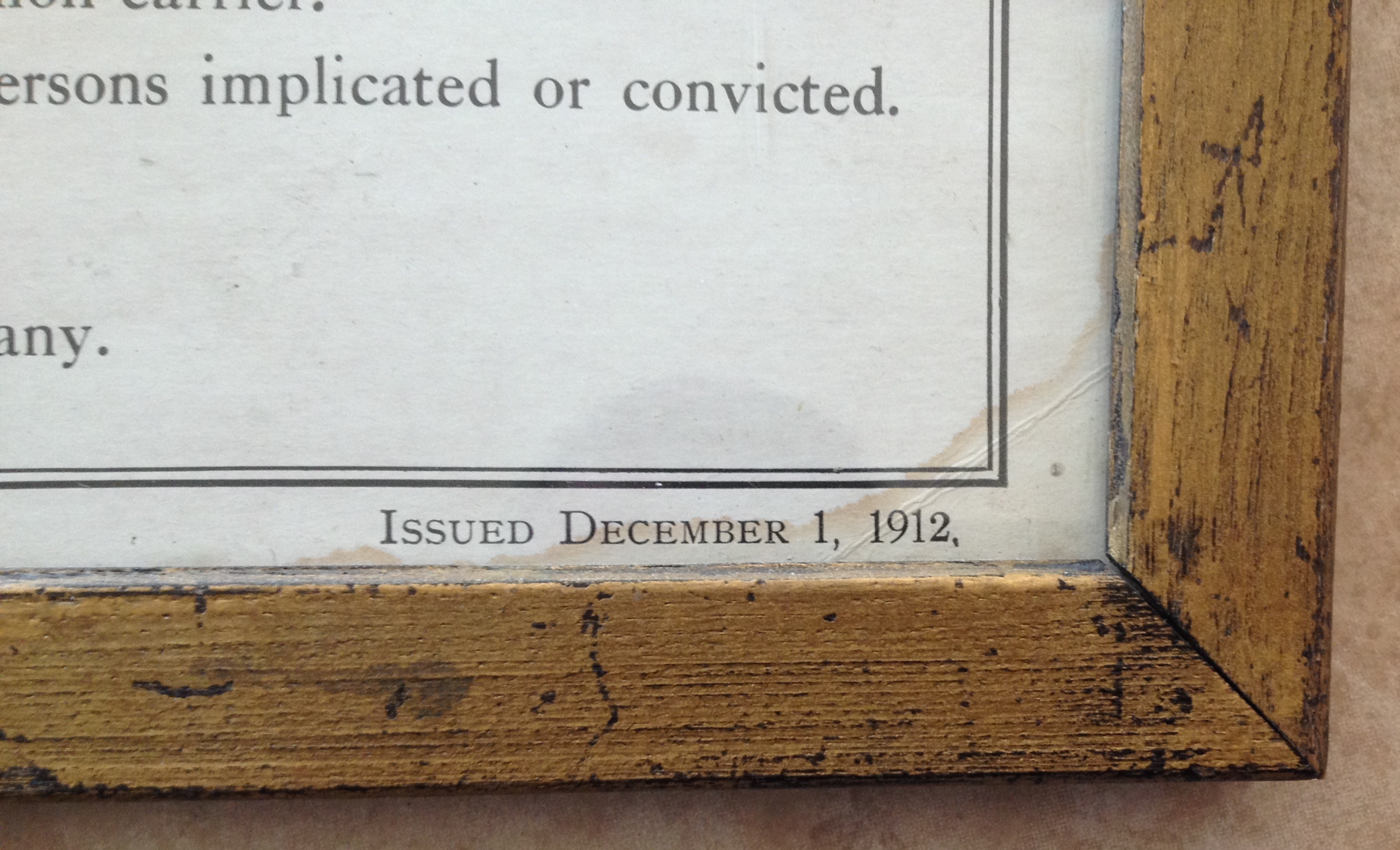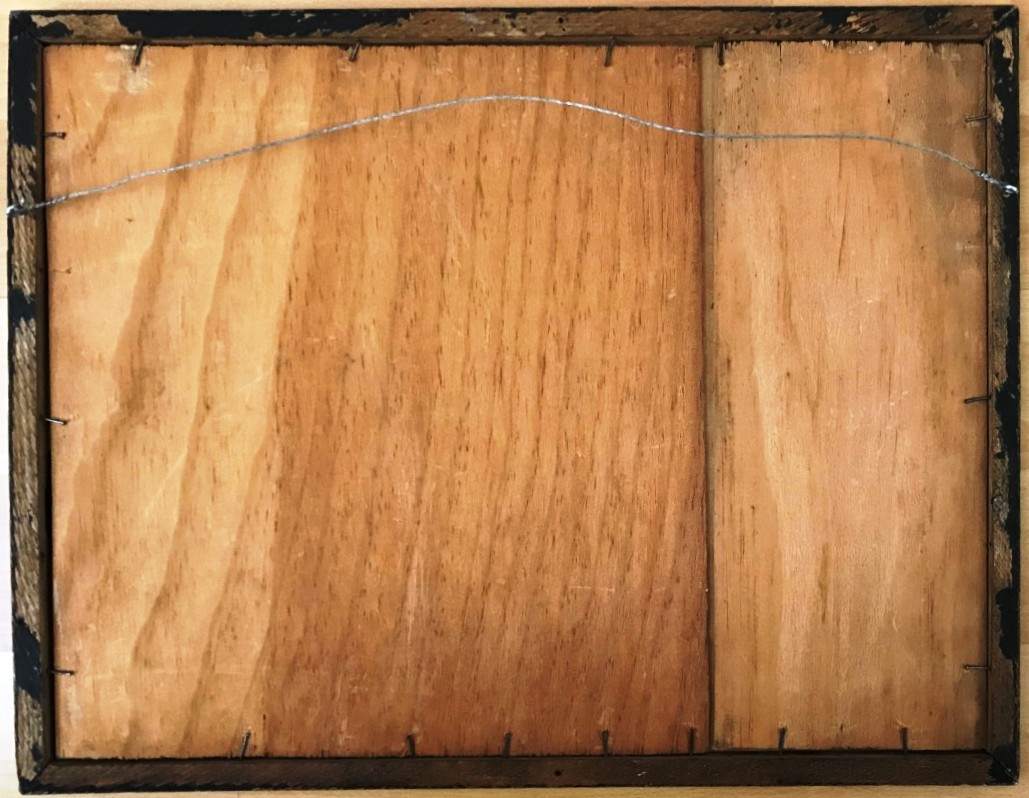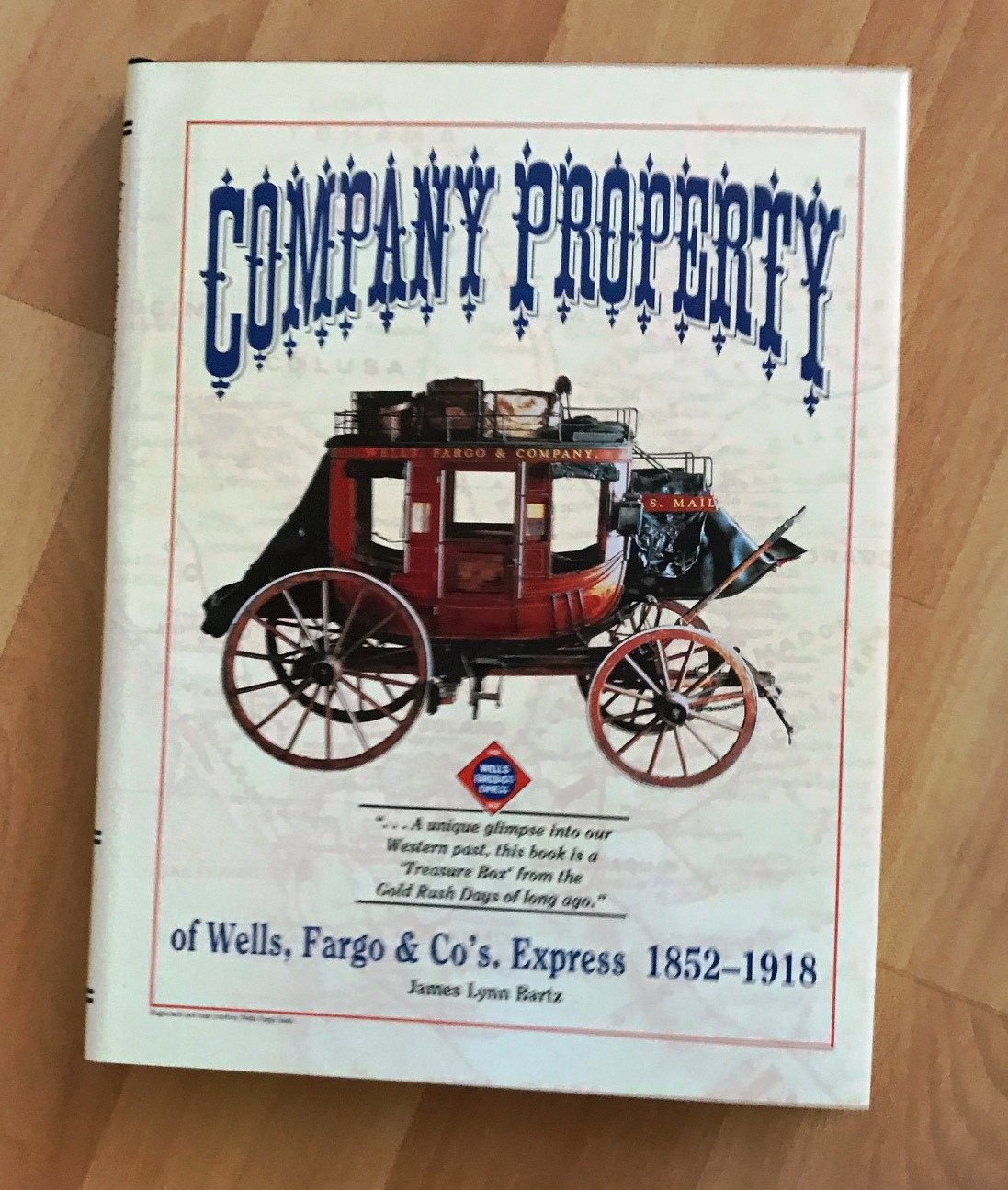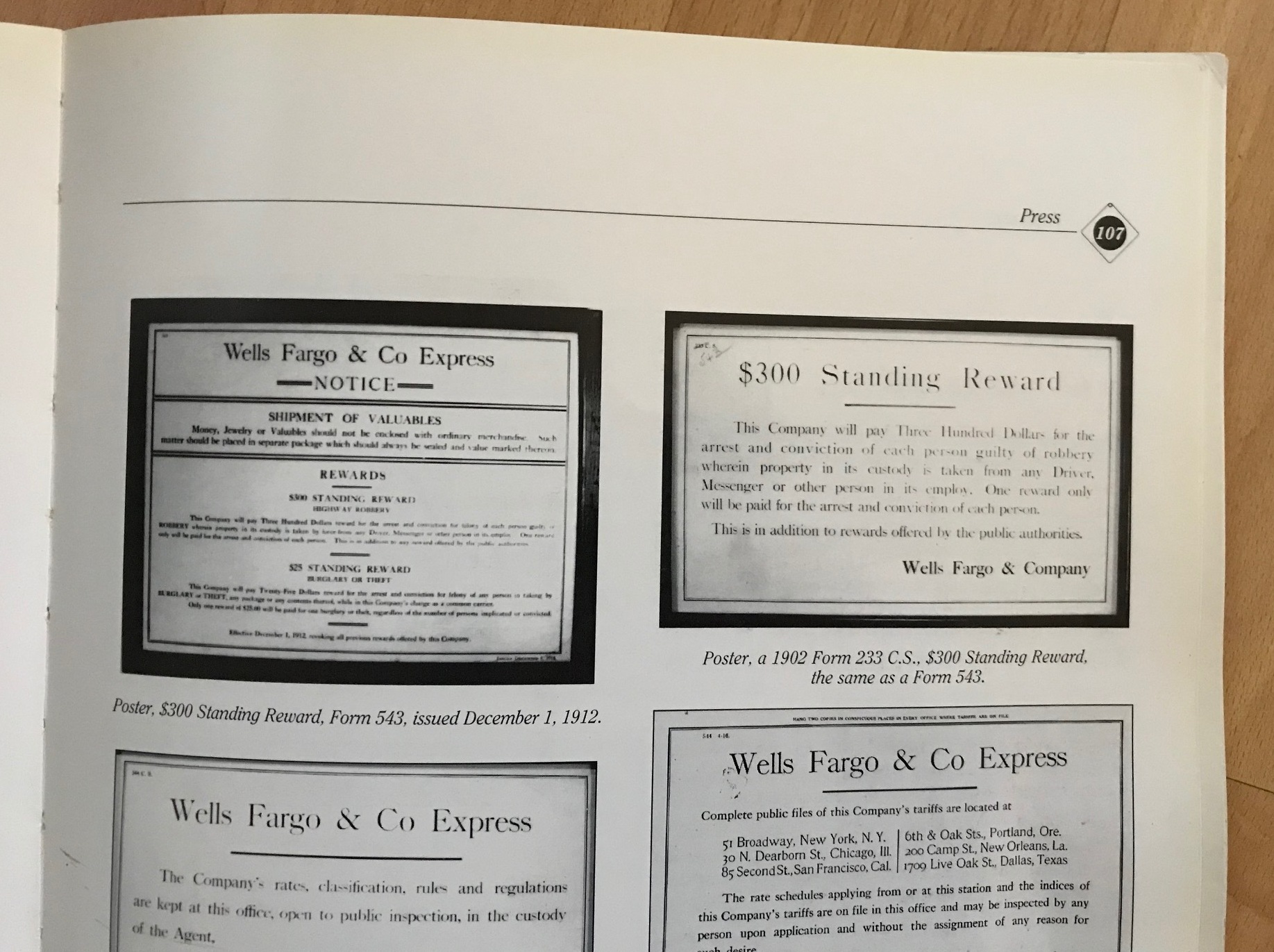 Wells Fargo & Co. Express $300 Standing Reward Poster

Issued December 1, 1912.
As early as March 1, 1877, the company offered a
"Standing Reward"
of $300 for the conviction of each highway robber.
Three hundred dollars in 1877 were worth about $6,000 in today's currency.
Standing Rewards drastically reduced the need to print Reward Posters for each individual highwaymen.
This poster was issued in this
ORIGINAL FRAME
and
WOOD BACKING!
It was displayed in an office for six years, and then discarded when the company was consolidated into the American Railway Express. How and why it survived is still a mystery.
The frame measures 14-1/4" x 18-1/4". The Foxing (stains) in the right and lower-right margins attest to its age.
This IS the poster that is pictured in
"Company Property . . ."
at top left, on page 107.
This part of Western History is rapidly vanishing, and this is the
LAST ONE
of these that you will see. Enjoy this beautiful poster in your collection for years to come!
$750.
Need more information? Try these:
Historic Photos of Outlaws of the Old West