Welcome Aboard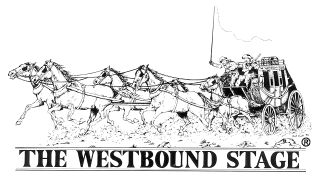 ... and welcome to the "Old West."
We offer Antiques, Appraisals, and Comprehensive Books,
about Wells Fargo & Co.'s Express, for serious Gold Rush collectors.
gold-seekers have struck it rich here!
CONTACT US by Email: Westbound1849@gmail.com
or by Phone: (951) 404-3069
© Copyright 2018 The Westbound Stage® - All rights reserved.