Money Order Poster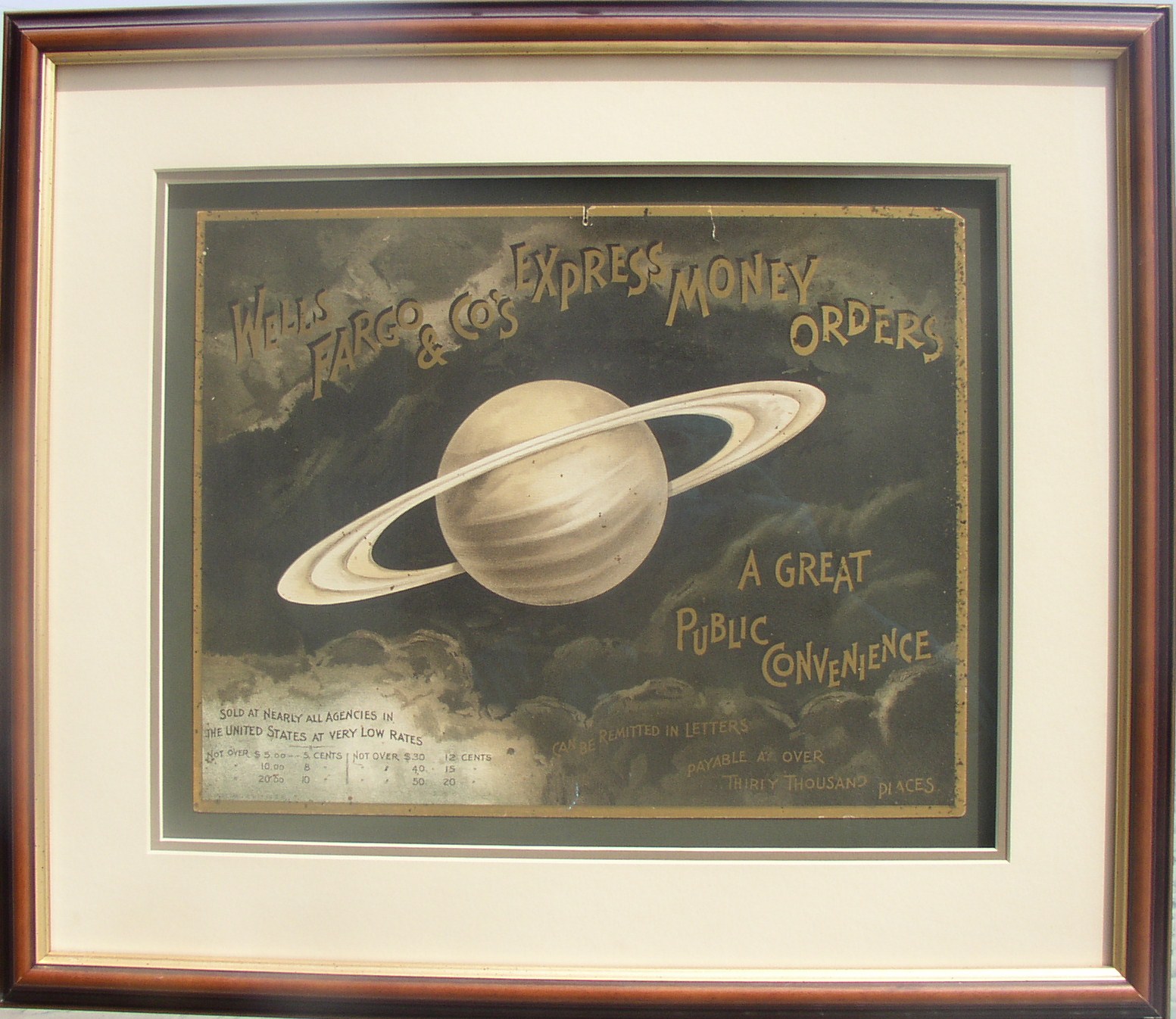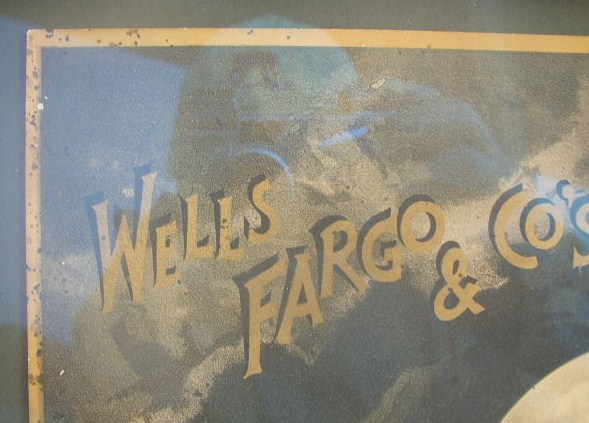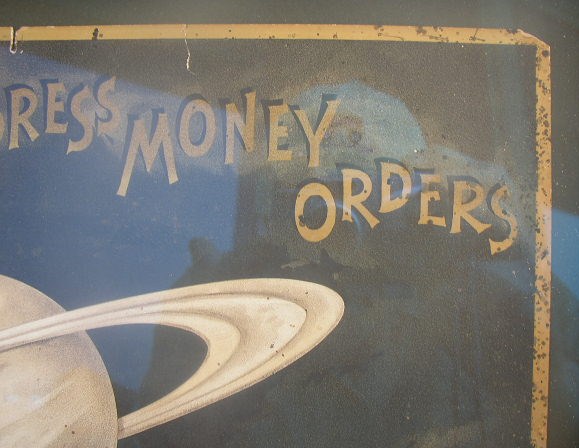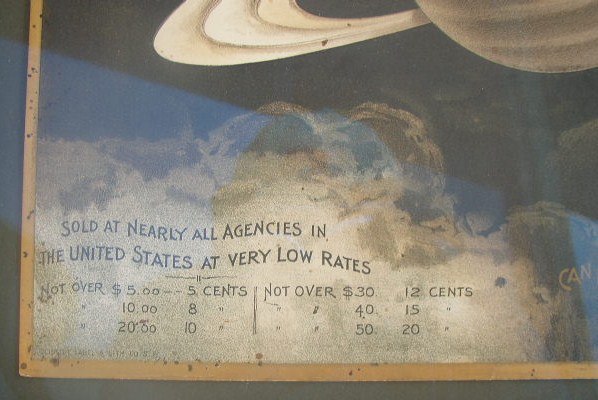 Wells Fargo & Co.'s Express Saturn Money Order Poster, c1880.
Few collectors have a Wells Fargo advertising poster in their collections, because so few posters have ever survived.
These posters are seldom offered for sale in the market-place. They are real ARTWORKS from a bygone era -- valuable artworks, which were DESTROYED as the newer versions replaced them. To our knowledge, this is the
ONLY ONE (c1880)
that has ever surfaced.
This poster was the company's attempt to gain the confidence and business of the
CHINESE
community in San Francisco. To the Chinese people in and around San Francisco in 1880, SATURN denoted GOOD WILL, GOOD BUSINESS, and PROSPERITY.
This poster is similar to the one on page 19 in the book, "Company Property ..." However, this poster is much OLDER, more ORNATE, and PRECISE in its lettering and presentati on of the planet.
It offers Money Orders in various denominations that are "payable at over thirty thousand places," (not only at company offices, but at banks, stores, and railroad stations).
This poster is in pristine condition -- it is mounted and framed with acid-free mats and museum-quality UV protective glass. The colors are vibrant.
The poster itself measures about 11" x 14", and the frame measures 18" x 21".
$7,500.