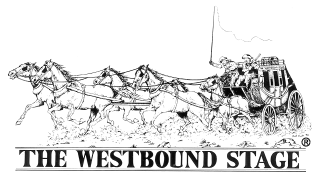 "31 Orders" from Bosky Dell
A "31 Order" requires you to
STOP the train, and SIGN for the order!


Five-miles south of Carbondale, Illinois, sits an old Illinois Central Railroad grade crossing
on "Boskydell" Road. Bosky Dell was a thriving fruit farming area as far back as 1877,
and it warranted a full-time depot, with telegraph and express service, for the surrounding
farmers to ship their produce.

Louis K. Penningroth was born on December 4, 1917, in St. Louis, MO, and passed away
on March 5, 2013 in New Athens, IL. He was an avid railroad fan, who enjoyed being called
"Casey Jones."

ICRR engineers and road foreman knew "Casey" so well, that they would let him ride
with them in the cabs of the steam locomotives, pulling everything from sluggish freights to
"express varnish" passenger trains.

His longtime friendship with an ICRR locomotive engineer, Carl "Dutch" Schmidt, led
him to marry Dutch's daughter, Helen. The three of them pieced together a replica of an early
American railroad depot, complete with telegraph and express service. They built the replica depot
inside the barn at "Larimore," his farm, outside St. Louis, Missouri.

"Casey" called his little depot, "Bosky Dell."

Today, no record of his accomplishments could be found, either in Missouri or Illinois.
This presentation attempts to document what little we remember, writing, visiting, and trading
with "Casey," about the good old days in The Bosky Dell Depot.

* * * * *

Depot items now available: Train Order Case, or a Telegraph Sounder.


To see the real Bosky Dell TODAY, Click Here!



Call: 951-404-3069
Email: Westbound1849@gmail.com
© Copyright 2022 The Westbound Stage® - All rights reserved.