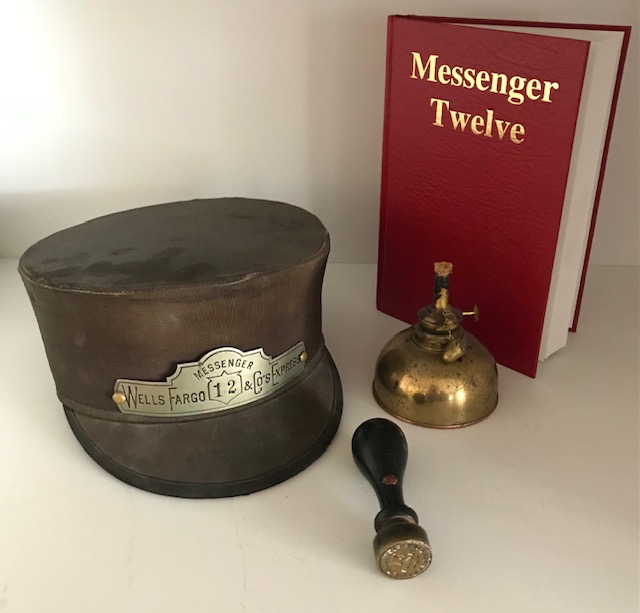 Wells, Fargo & Co.'s Express
Messenger Twelve's Cap Badge & Seal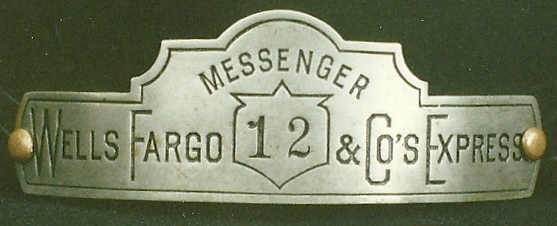 Engraved "German silver" cap badges were issued by employee number to each Messenger in the 1880's.
Therefore, the lower the number, the earlier the date of issue. No records are available
that identify these messengers, but Messenger 12 was certainly one of the earliest!
This Cap Badge is original!
However, because this photo has been published, this Cap Badge has been
reproduced!
The A. G. Meier & Co. cap is pre-1918, size 7-1/4, but is
NOT marked
for Wells Fargo & Co.
For more information on Cap Badges, Click here!
Each Messenger was issued a numbered Seal for use in sealing bags and packages. It was issued
for his exclusive use, and was not accessible to any other person.
This Messenger's Seal is original! To our knowledge, it has NOT been reproduced!

This seal was issued to Messenger Twelve, along with a Lock and Key, both of which bore
the number 12. The whereabouts of Messenger Twelve's lock and key are unknown. In 1882,
a Lead and Wire Sealer, bearing the number 12 was issued to him, but its whereabouts is
unknown. Also unknown, is the whereabouts of Messenger Twelve's Coin Bag Sealer.

For more information on Seals, Click here!

This CAP BADGE and SEAL are PICTURED in the book, "Company Property . . .", Pages 24 & 121 !!!
A signed complimentary copy of "Company Property . . ." will be included with the purchase of these items.

To order a Signed Copy of "Company Property . . ." ONLY, Click Here!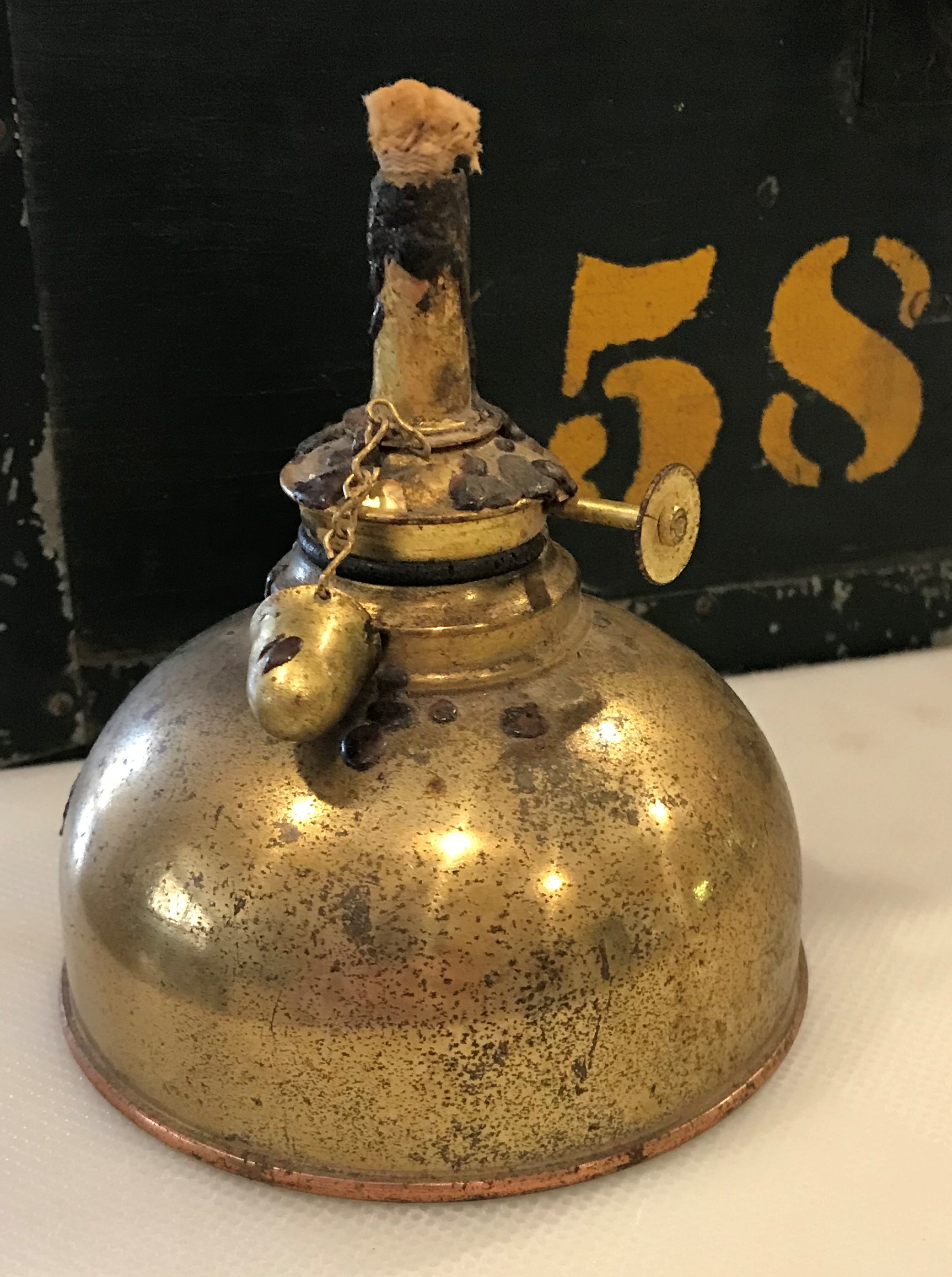 Each Messenger filled his Sealing Lamp with alcohol, lighted the wick, and melted
the wax before applying his seal. This Sealing Lamp is typical of those used
"on the road" by all messengers, but probably was
NOT
used by Messenger Twelve.
This Sealing Lamp is
NOT marked
for Wells Fargo & Co.
For more information,
Click Here !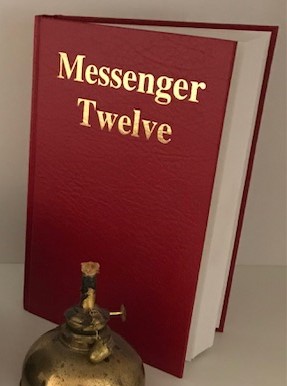 "Messenger Twelve," by James Lynn Bartz, is a 249-page fictional account of a slave trader, who is forced
into insolvency when his slave ships fail to return. Tracking them down, he travels to San Francisco
at the height of the Gold Rush, becoming entrapped in its frenzy and madness.
Following the line of avaricious gold-seekers into the hills of the Sierra Nevadas, he stakes his claim,
is attacked by assassins, loses his gold stake, and is forced to return from the hills. He is asked
to become a delivery messenger with a young company, Well, Fargo & Co.'s Express.
His new responsibilities place him on a path to face the assassins, and to protect his "Treasure Box,"
a young slave girl hidden in a wooden trunk.
This copy is signed by the author.
All four items: $5,000.