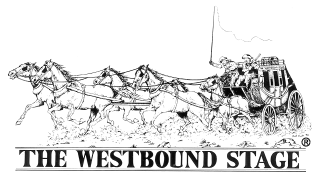 ABOUT US & OUR MISSION


To BUY and SELL
Wells Fargo, Railroad, Telegraph, & Western
books & antiques that are always 100% AUTHENTIC.


To provide APPRAISALS
to those who need a professional opinion about a Wells Fargo & Co.'s Express artifact.


To provide information about spotting FAKES & FRAUDULENT items .
There are many so-called "Wells Fargo Express" items out there, so BEWARE!
Online auctions frequently offer FAKE ITEMS, so check with us FIRST before bidding!


To pay FINDERS' FEES
to those who refer us to Western & Wells Fargo relics for sale
that we purchase as a result of the referral.



Call: 951-404-3069
Email: Westbound1849@gmail.com
© Copyright 2018 The Westbound Stage® - All rights reserved.