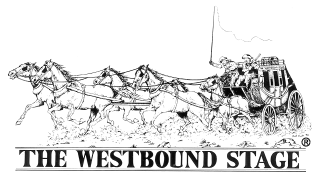 ABOUT US & OUR MISSION


To REMEMBER our friends,
who have contributed to the preservation of
Railroad, Telegraph, & Express Company
Relics and History:



To BUY and SELL
Wells Fargo, Railroad, Telegraph, & Western
books & antiques that are always 100% AUTHENTIC.


To provide APPRAISALS
and professional opinions about Wells Fargo & Co.'s Express artifacts.
AND
To provide information about FAKES
There are many so-called "Wells Fargo Express" items out there, so BEWARE!



Call: 951-404-3069
Email: Westbound1849@gmail.com
© Copyright 2022 The Westbound Stage® - All rights reserved.