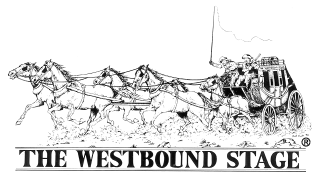 APPRAISALS & SPOTTING FAKES

BEWARE! THE BAD GUYS
The "Road Agents" and "Highwaymen" are still out there!
All they want is your MONEY!
"Wells Fargo" items are the most-counterfeited
items of all Western Collectibles!


Want to learn how to spot FAKE Wells Fargo items? CLICK HERE!



B E F O R E Y O U B U Y O R S E L L !!!
We offer Professional Opinions of Wells Fargo & Co.'s Antiques.
Put our Extensive Knowledge of the express company business at your service!



Contact us for a complimentary APPRAISAL of your Wells Fargo items.

We will answer questions, like:
What is it?
How was it used?
What is it worth?




Call: 951-404-3069
Email: Westbound1849@gmail.com
© Copyright 2022 The Westbound Stage® - All rights reserved.